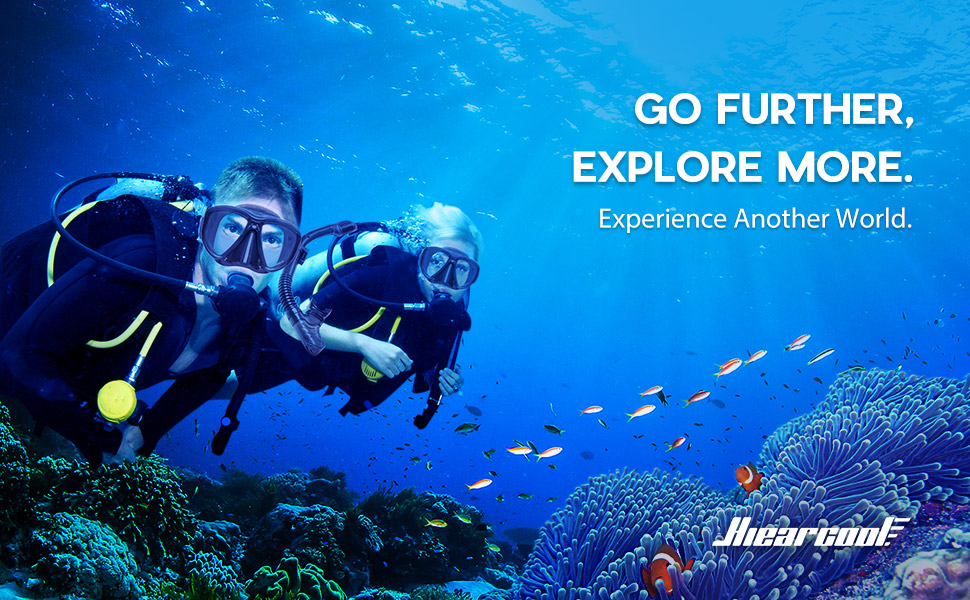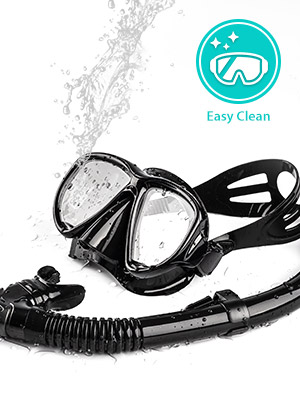 Hiearcool Panoramic Ultra-Clear Diving Mask

1.Clearer, crisper vision. You will see more clearly underwater and objects in the
distance will become more defined and acute.
2.Increased contrast and clarity.
3.Reduces eyestrain, glare, and prevents ghost images on the viewing area of the lens.
4.An absolute must for night diving, limited visibility conditions, and underwater
photographers.
Window style: Panoramic
Skirt material: Liquid silicone
Volume: Low
Color: Black

Detachable Design

Flexible design gives you more creativity

to

assemble the gear into the way you

like.

Quick Rekease

Easily and quickly remove your snorkel

from

your mask and reattach again in

seconds!

Diving Mask Package

Pack your bag with Hiearcool Processional

diving gear, get ready for the sea world.

Prepare the Diving Mask:
Apply scrubber(toothpaste)both the inside and outside lenses .> Scrub the lens..> Rinse.> Use Defog
Put on the Diving Mask:
a.Make sure no hair on your face.
b.Use your hands to hold up the straps and put the mask on.
c.Secure the mask and adjust the straps until you feel comfortable.
Prepare the Snorkel:
a.Put the mouthpiece of the snorkel tube in the mouth.(Keep the position of the smoke tube as it will be during use in the water.)
b.Adjust the clip of the snorkel tube to meet the strap of the diving mask.
c.Take off the mask and the snorkel tube, and untie the strap of the mask
d.Thread in the snorkel clip in the mask strap and tie it back to the mask.
e.Put the assembly on and adjust the position of mask strap and snorkel clip to fit in your face completely sealed and comfortable.
Store the Diving Package:
a.Store in a cool.dry and safe place out of direct sunlight.
b.Store separated from other dive gear as the black pigmentation of other equipment may discolor the clear silicone skirt of your mask.