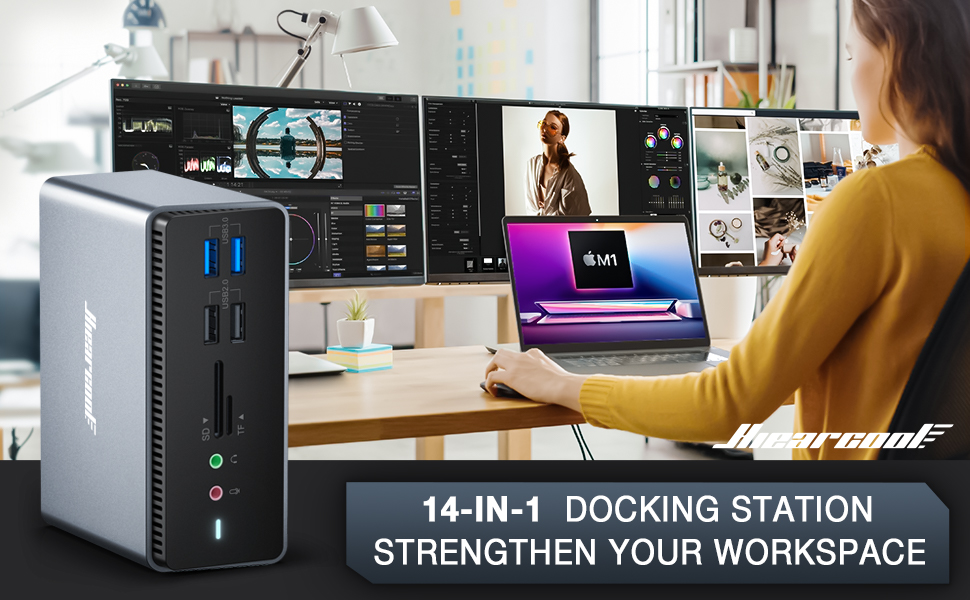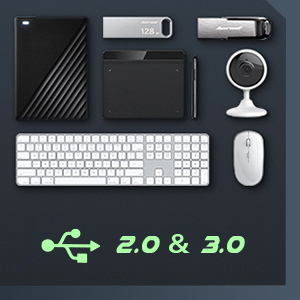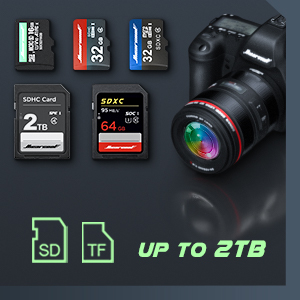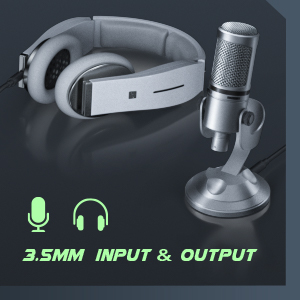 Data transfer or peripherals

convenience are friendly.

Read your memory card at ease,

compatible with up to 2TB card

capacity.

Plug and play, enjoy your own world.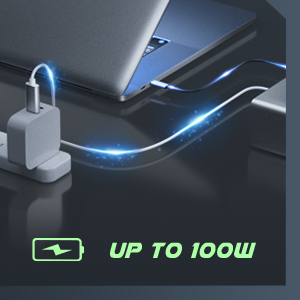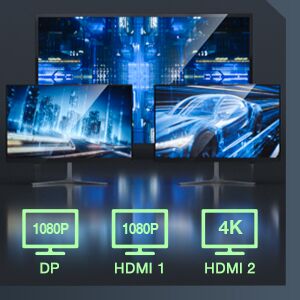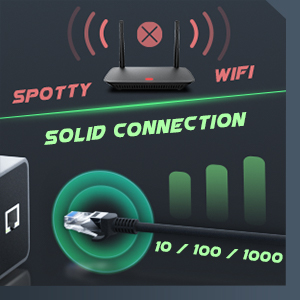 One cable solution, up to 100W

power passing through.

HDMI1(1080p@60Hz),

HDMI2(4k@30Hz),

DP Port(1080p@60Hz).

Solid connection ensure a smooth

performance, gaming or working.
DisplayLink DRIVE REQUIRED:
Download the drive from DisplayLink before use.
Compatible Operating Systems(partial list):
macOS Big Sur 11.0, Catalina 10.15, Mojave 10.14 or later | Windows 10, 8.1, 8, 7 or later | Android | Chrome OS
Note: If you use USB-C to USB-A cable, the HDMI 2 CAN NOT output signal.
macOS Troubleshooting
With the arrival of the macOS Big Sur 11.0& M1 chip, the operating system applies a stricter security policy to (any) software that requires kernel extensions aka kexts ("kexts" - think of it as a macOS version of "drivers"). The Hiearcool driver installation includes a system extension that is affected by this policy. As a result, the user has to explicitly enable/allow this system extension within 'Security & Privacy' in system preferences (after installation and before the software is allowed to run).
macOS Catalina 10.15 & macOS Big Sur 11.0: With multiple displays enabled, you may experience issues with (multiple) screen recording.
Windows Troubleshooting
While most users should not experience any issues, that may not always be the case for every customer. We've provided this helpful advice to assist any new users:
Q: The USB C docking station does not appear to work at all, has stopped working, or you receive the message "USB device not recognized" when connecting on Windows.
A: Hiearcool Laptop Docking station is compatible with specific Thunderbolt 3, Type C Gen2 or USB-C Windows systems.
The Laptop USB C ports look the same, but it has several critical differences between Thunderbolt 3, USB-C 3.1 Gen 2, and USB-C 3.1 Gen 1.
The difference between the three technologies is bandwidth.
Support USB C DISPLAY OUTPUT:
√ Thunderbolt 3: 40Gb/s
√ USB-C 3.1 Gen 2: 10Gb/s
√ USB-C 3.1 Gen 1: (Support Power Delivery)
DOES NOT SUPPORT USB C DISPLAY OUTPUT:
× USB-C 3.1 Gen 1: 5Gb/s (data transfer only)
Ensure the Laptop has thunderbolt 3 / USB-C 3.1 Gen 2 /USB-C 3.1 Gen 1 (Support Power Delivery) to support multiple-display before purchase.